KRYPTØNIGHT: THE JUMP UP FRENZY
26. julija, 2019 22:00

-

27. julija, 2019 06:00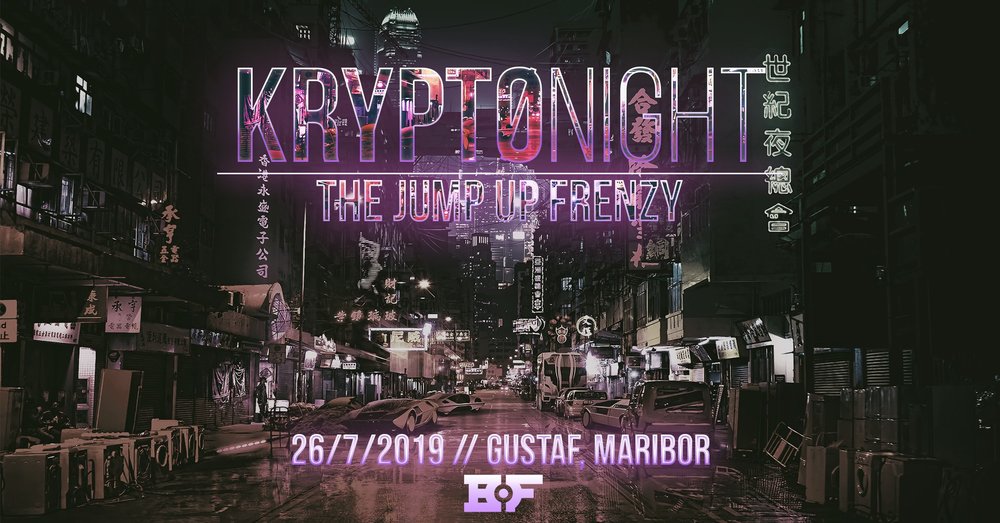 Kryptønite or Vid Žvan is a DJ, VJ and event organizer from Maribor, Slovenia.
Kryptønite has been into heavy drum lines since his early years. He discovered the world of dubstep when he was 12 years old. The next genre that caught his eye, was drum and bass. Drum and bass was his obsession ever since. He started DJ-ing in 2012, doing local gigs with Spencah. In 2014 he joined Bass Fighters. Ever since, his selection was getting harder and deeper.
Kryptønite's selection today focuses mostly on the Jump Up subgenre, including other subgenres, such as neurofunk and deep drum and bass, to add some extra flavour to the mix. He is known for his agressive 4 deck sets, filled with some of the smoothest double and tripple drops arround. His selection is going to make any drum and bass fan bounce each and every time.